This store requires javascript to be enabled for some features to work correctly.
Diamond K Country's mission is easily summed up in a few words;
MAKING COUNTRY LIFE EASIER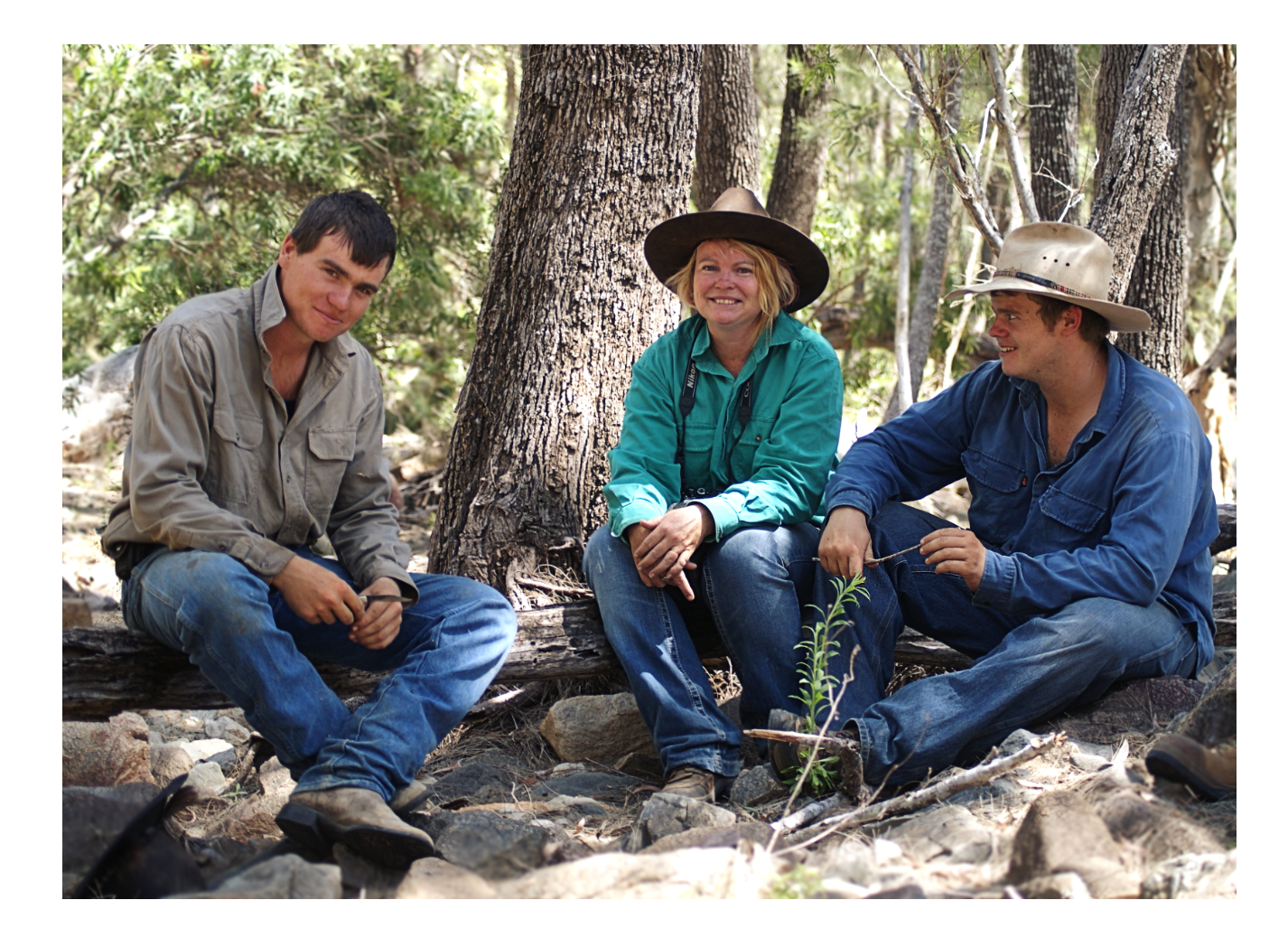 Zac with Mum, Kym and brother, Cody (Zac's the handsome one)
It all started in the middle of 2018.
I, Zachary Kohler founded Diamond K Country. DKC originated as an offshoot to my family's rural business, Moranbah Rural.
This is My Story...
I was raised on our family farm located just outside of Moranbah in Central Queensland. The property was only 1000 acres but to a young me, the few creeks, a small cave and patch of scrub where my brother and I would play hide and seek (which FYI, I would always win 😉) felt like a world of its own to explore.
However when we relocated to a 73,000 acre property in North Queensland, it was rapidly put into perspective.
My parents were hard working, small business owners. They owned both a machinery and earthworks business as well as the Rural store I mentioned earlier. They were dedicated, often never taking a day off (yes, Christmas included. Crazy, I know). All for their shared dream of one day owning a cattle station.
This dream became a reality in late 2011, purchasing a breeder block near Collinsville, QLD; their dream that was Sutherland Station.
In a sad turn of events, my Mum, Kym Kohler tragically lost her battle with cancer in late 2014 and things were never the same. We made the heartbreaking decision to sell the Sutherland Station in early 2018.
"She is the reason for the "K" in Diamond K Country, it's in memory of my Mum." - Zac Kohler
Watching my family change & struggle, made me realise how precious life is. It has hardened my resolve to live life to the fullest and to do as much as I can to make the world a better place.
THIS is why I created Diamond K Country.
I truly believe that business should be a force used for good; a way to not only create value for the owner but also for the people it serves. In addition to this, I wanted to give back to our community & non for-profit organisations.
Having personally been on the board of non for profits, I know how hard it can be to raise money from donations & sponsorship. People and businesses are hardly to blame; times are tough and there is only so much people can give.
This was enough to push me to try and create a business that benefits people by saving them money, enabling them to do more of what they love whilst supporting rural organisations.
It is early days still with plenty more work to do. DKC will never cease striving to better our already extensive range & impeccable service.
We want to be known for 'thinking outside the box'.
This is already in motion through our unique 'Partnership Program' which provides non for profit organisations with another avenue for much needed income, enabling them to continue their amazing work within the community.
We are also very proud of our "Local Aussie Suppliers" (LAS) module.
How could we not boast? Our country has some very talented, everyday people living among us and we are honoured to work alongside them in their sales, encouraging the growth of their creativity. This is such an exciting time for us here at DKC!
We still have much in the works now and in the future; so many ideas we hope to make a reality for the benefit of everyone. So, make sure you stay tuned and keep an eye on what we are up to; we don't want you to miss out as we aim to always provide you with value, now and into the future.
How is Diamond K Country Different?
How we are leveling the playing field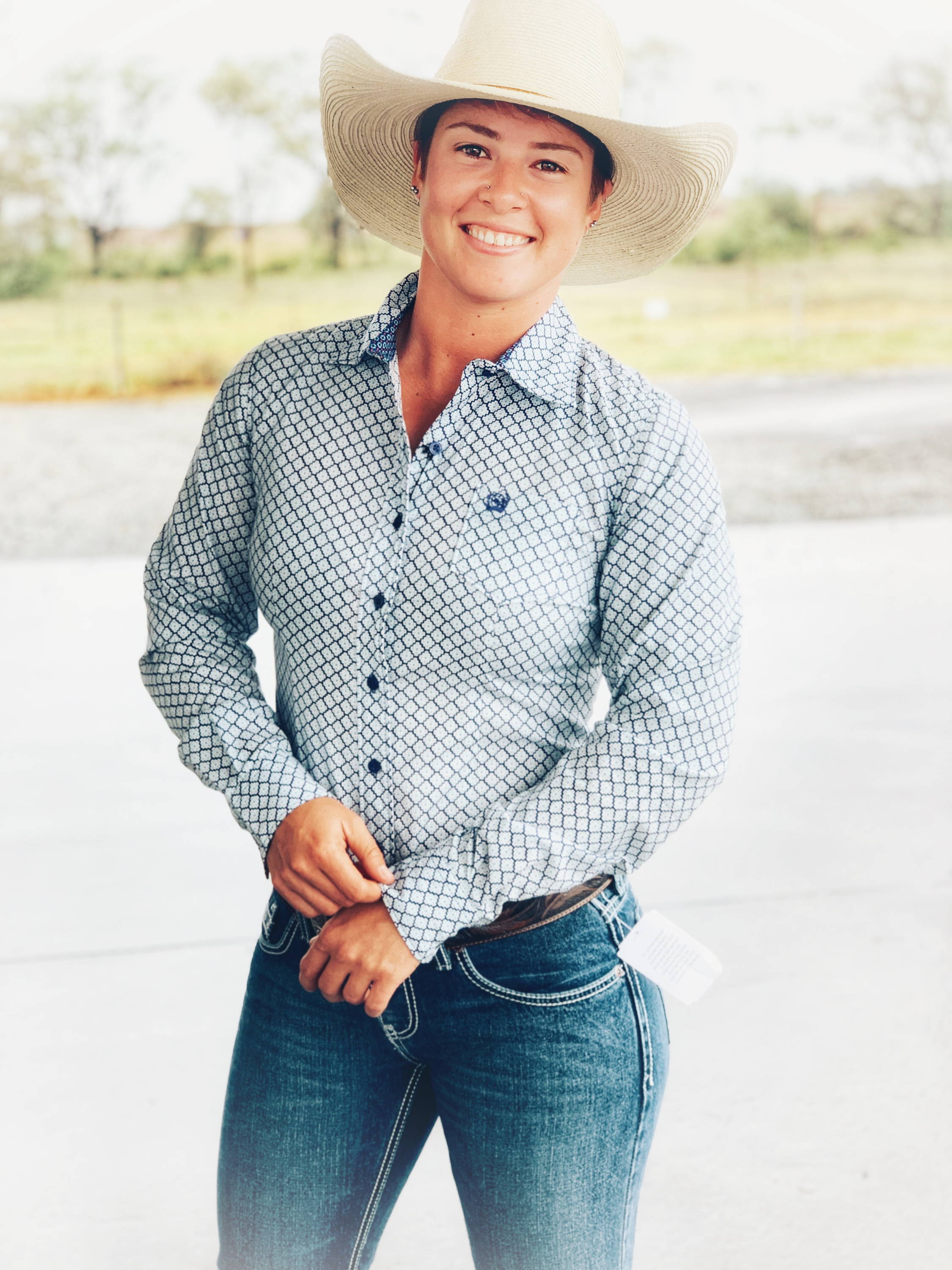 The Rural Tax and how we are leveling the playing field...
What is the Rural Tax?
"Rural Tax" are costs that country people incur, simply for living outside of urban areas. This tax includes higher shipping costs & not being able to easily return products after they have been purchased.
We believe country people should not be disadvantaged because of where they live. We are totally committed to making country life easier, leveling the playing field & equaling the costs and services regardless of your location.
One of the many ways we are striving to make country life easier and tackling the Rural Tax is by offering free 365 day returns on most of our products.
This enables everyone to shop with confidence knowing that when you buy from Diamond K Country, should those new jeans be the wrong size, or that new shirt just not fit right, you won't be out of pocket.
Just put it back in the supplied Free Return bag, with the Free Return Document and post it from your local post office. It's that easy and that's the DKC difference.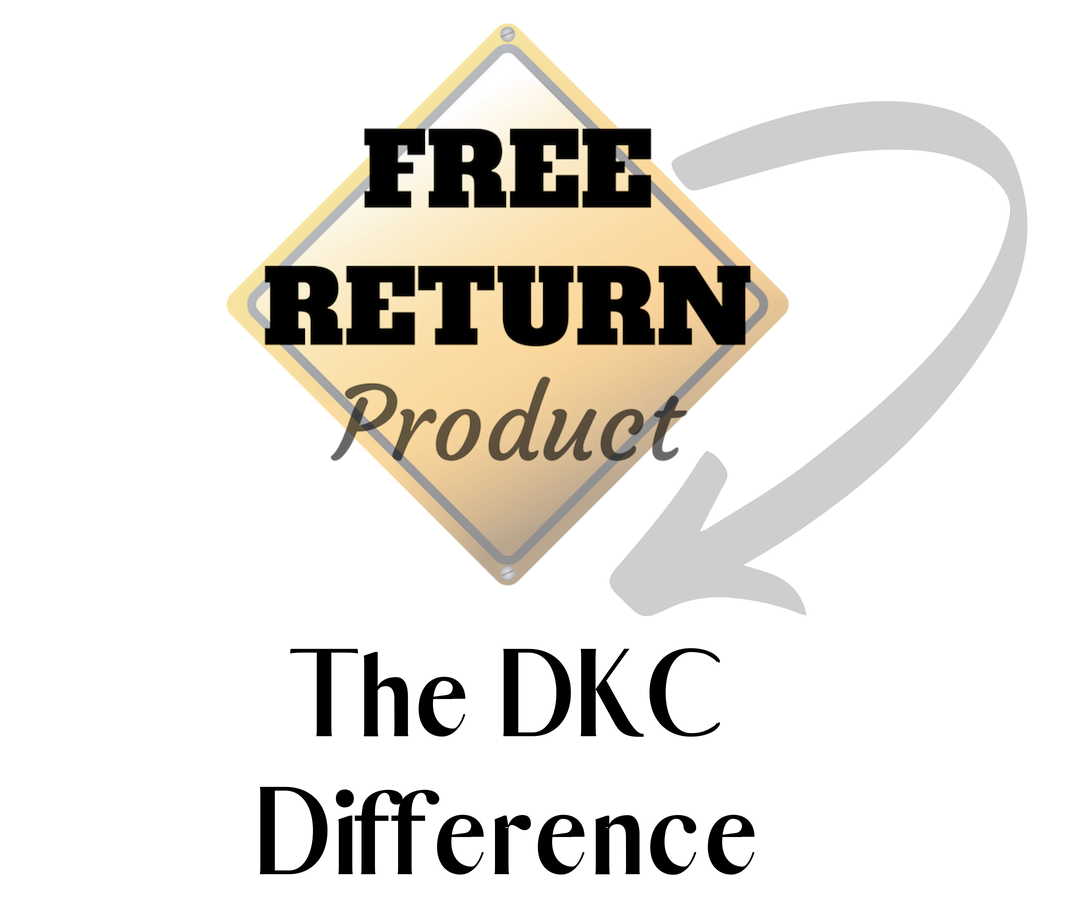 365 Day Returns & Gift Cards with No Expiry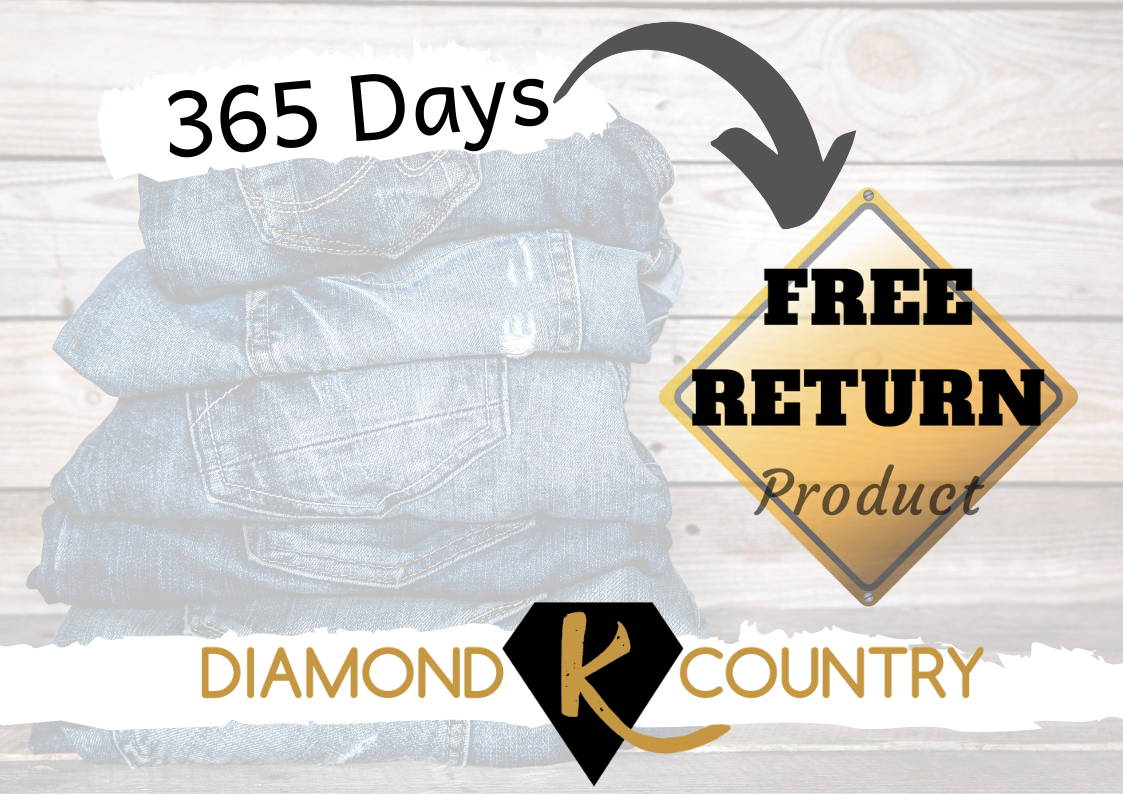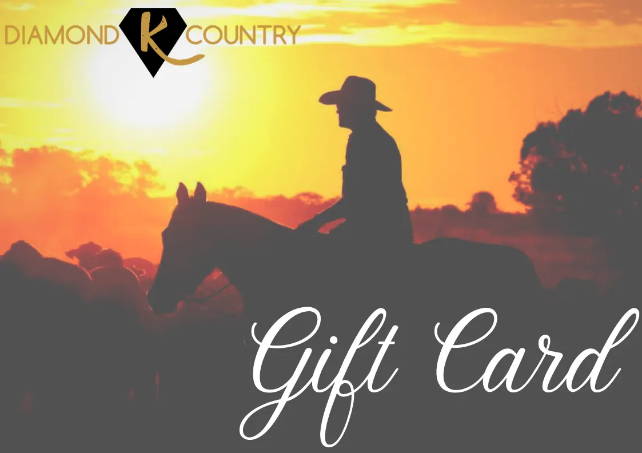 We are proud to offer a 365 day return policy.
Why 365 days?
DKC understand the challenges that come with the rural and remote lifestyle.
We know that Dad might not be the biggest fan of his red birthday shirt and would prefer blue. We understand that you weren't able to try items on in a dressing room prior to purchase.
You may live hours from the nearest town and cannot just pop down to your local store.
Above all that, regardless of where you may live, life gets busy and time can be scarce. To help eliminate the hassle & stress of rural purchases online, we don't want you to worry about timelines & stipulations in regards to returning a product. Essentially, DKC doesn't want you to pay Rural Taxes, just for living the rural life.
This was also the thinking behind choosing to have DKC Gift Cards with NO EXPIRY! We are here to help you, whenever you need it! 
When we were creating Diamond K Country I really wanted to create a business where giving back was not just an after thought and a nice thing to do. It had to be actually built into the business itself.
With this in mind, our Partnership Program was born. It is a way to not only grow our business, but to allow non for profit organisations to have more control over their income. It also encourages people to join these associations by offering discounts on all our products to their members.
This offers these organisations a sustainable and more effective income stream, rather than the typical one off sponsorships. It raises money, so they can continue their amazing work whilst bringing our rural communities together.
If your organisation would like to join our Partnership Program, or you would like more information send us an email to - store@diamondkcountry.com
I truly believe business should be a force for good; a way to not only create value for the owner but also for the people it serves..
— Zachary Kohler (founder of Diamond K Country)
A Personal Message From the Founder of Diamond K Country
Thank you for taking the time to learn more about us.
I started with the vision of creating a business that could make life easier for country people. Allowing them to do more of what they love, all while supporting & giving back to our rural communities.
We are just gaining traction and have a long way to go, however I want to thank everyone who has supported us so far. Your ongoing support will allow us to continue to grow, providing even more value & a larger selection of products for our customers, all whilst giving back to local communities & associations.
"Thank You".